you know it's always during some moment when things are going really well that that person, you know who i'm talking about. that boy or girl that always has you in their back pocket or whatever. inevitably shows up. like at a going away party.

and of course they give you a card. jointly with their significant other. though the best part is that they are dating *that* girl. yes, you know who i'm talking about, the skinny asian chick that's way too happy for her own good. and goes a little overboard with all the !!!!s and xoxoxoxs.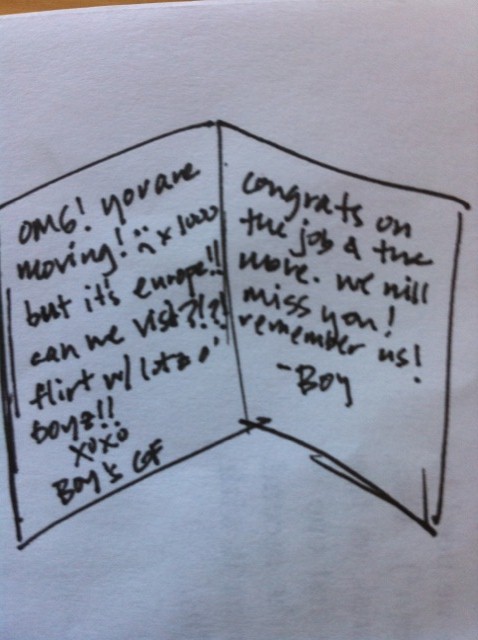 don'tcha just want to shoot them out of cannon sometimes? just a little.